Designed to imitate the area's cuesta rock formations, this stunning glass and aluminium-panelled structure is worth a visit for the architecture. Exhibits focus on the ecology and history of the Lanyang (Yilan) Plain, an alluvial fan formed by the Lanyang River.
即刻加入ReadyGo官方[email protected],獲得第一手旅遊資訊與優惠折扣


The main building incorporates the shape of the cuestas commonly seen along the Beiguan Coast. To also present the seasonal colors of the Yilan Plain, the exterior walls were built with quality stones combined and arranged; the inspiration was the melody of Vivaldi's Four Seasons. The walls mimic cuestas' stone patterns as the color changes with the seasons and the light and shadow alter.

Walking on the aisle of Lanyang Museum, you will see the museum emblem overhead. The emblem's design is derived from the Kavalan Aboriginal Tribe's traditional wood-carved human figures, which represent "harmony between humans and nature" and the "association between humans and history". In combination with the museum's architectural characteristics, the permanent exhibitions inside are divided from top-down into the Mountains, Plains, Ocean, and Time Gallery. These exhibitions display Yilan's geography, culture, history, and diverse natural resources.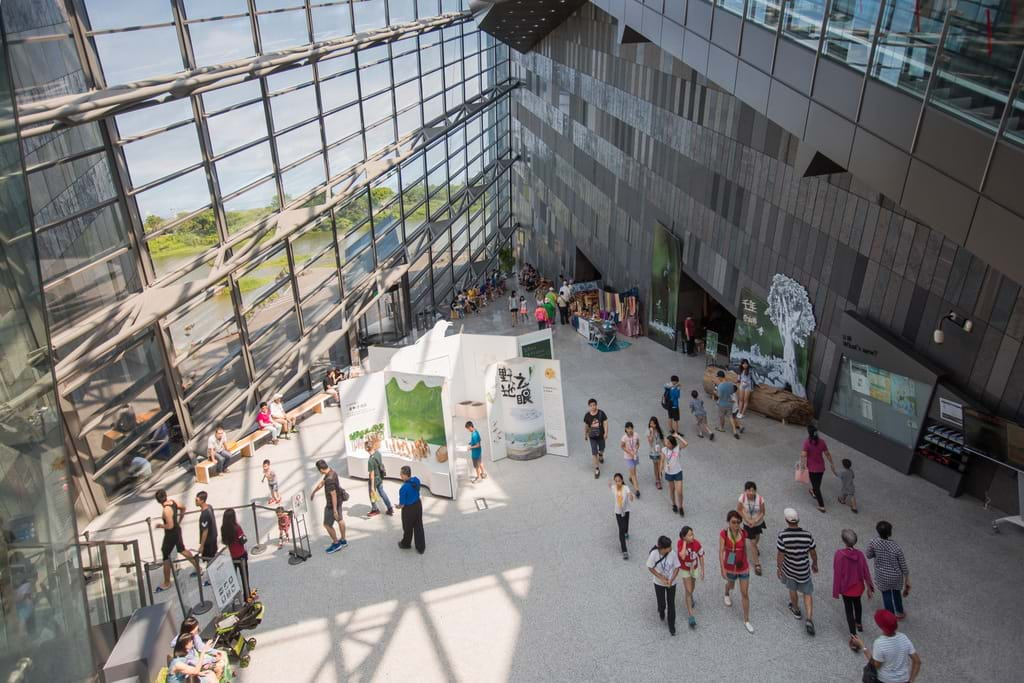 The museum is just south of Wai'ao at Wushih Harbour (where there are dolphin-watching tours and boats to Turtle Island). You can walk here from Wai'ao train station in 20 minutes. Just cross the street as you exit the station and head right along the boardwalk.
                          Resource: Yilan County Government
Travel Info
Lanyang Museum
[蘭陽博物館/Lán Yáng Bó Wù Guǎn]
-Located in: Northern Taiwan
-County: Yilan
-Features: Exhibition, Scenic Spots
-Highly recommend to: Hipsters, Families, Photographers
-Opening Hours: Thursday to Tuesday 9:00~17:00(Ticket-Purchase Office Hours 09:00-16:30),Closed on Wednesdays
-Contact: +886-3-9779700
-Address: No.750, Sec. 3, Qingyun Rd.,, Toucheng Township, Yilan County Taiwan, R.O.C 
-Tickets: Unanimous vote:NT$100
Group ticket:NT$80(unanimous vote of 20 or more)
Student:NT$50(Children aged 6 to 12,students,with student card)
Complimentary ticket:NT$30(student tickets of 20 or more)
Editor : [email protected]
Info quote from Yilan County Government.
Thanks to Lonely Planet for the content sharing.